There are many platforms that connect clients or business owners to freelancers who work for an hourly rate or fixed price per project. So if you're stuck and don't know where to start your freelance career, here is a list of the 8 best freelance websites for beginners that can help you land on your first client.
Here are the best freelance websites
Fiverr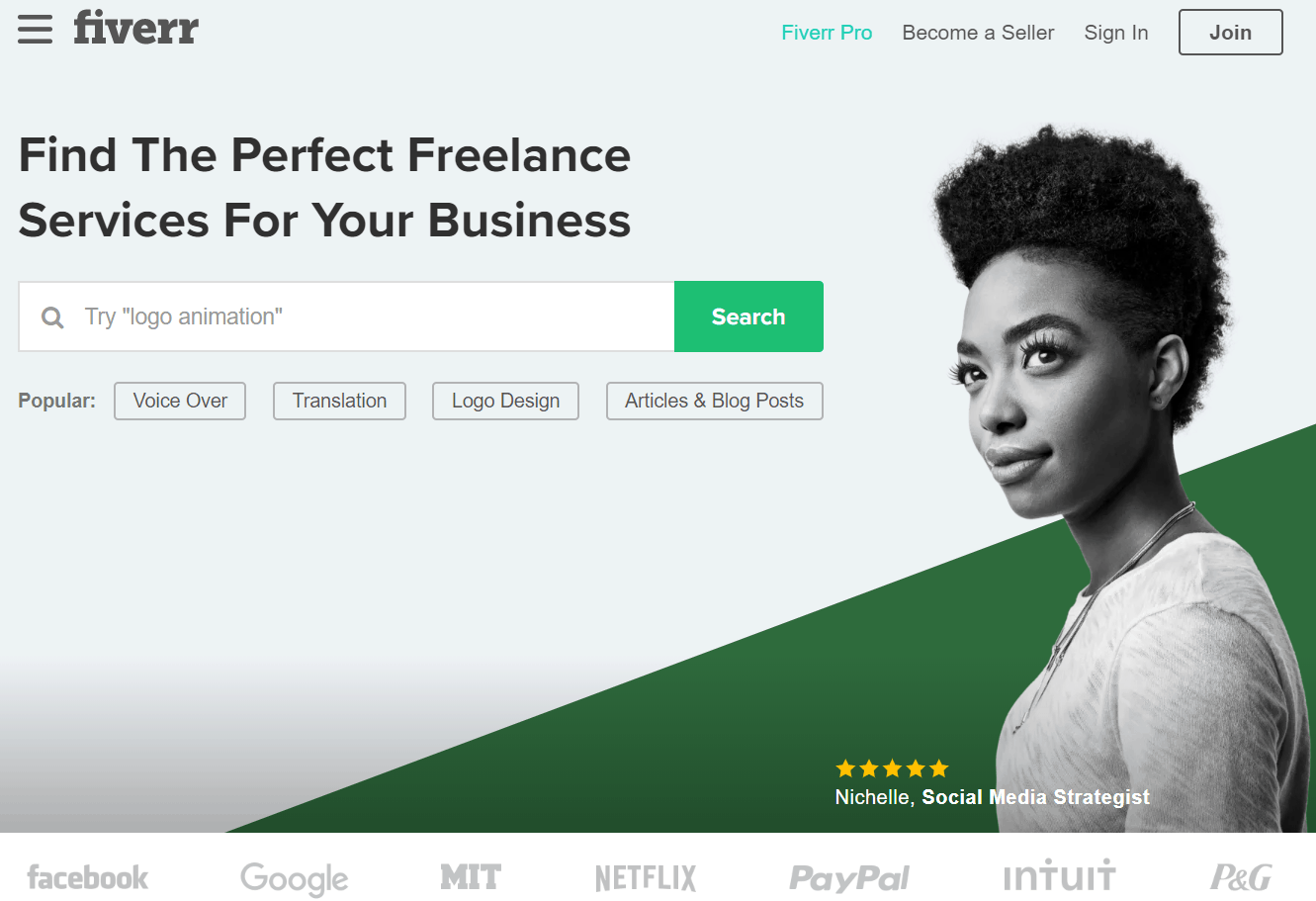 Fiverr is a renowned gig-based platform, and it's considered one of the best freelance websites. Freelancers of all types go to Fiverr to create their gigs and start receiving job offers from clients. A gig is simply a profile that shows clients that you are an expert, or at least knowledgeable, about a skill or set of skills that you're offering as a paid service. After placing your gig and creating offer packages, all you have to do is wait for clients to message you to do their jobs.
Peopleperhour
Peopleperhour is a UK-based freelance website that provides opportunities for freelancers to find interesting job offers. The platform has nearly 2.4M freelancers and till today, it paid over £100M to them. What distinguishes Peopleperhour from other freelance websites is its location-based targeting feature. It matches job opportunities with freelancers who live in the same, or near, region of the client who posted the job.
Freelancer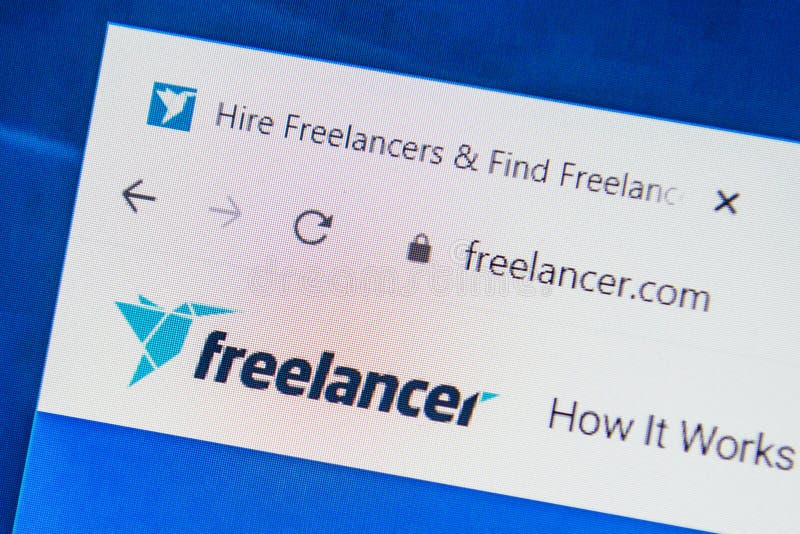 Freelancer is a freelance website that links buyers and sellers in a single location. It is popular because it allows freelancers to market their services easily. As a freelance beginner, you can use the platform to bid on easy freelance jobs such as data entry, transcription, writing, voiceover, and translation. Freelancer pricing is quite flexible, and the payment for the same service can differ a lot from a client to another.
Guru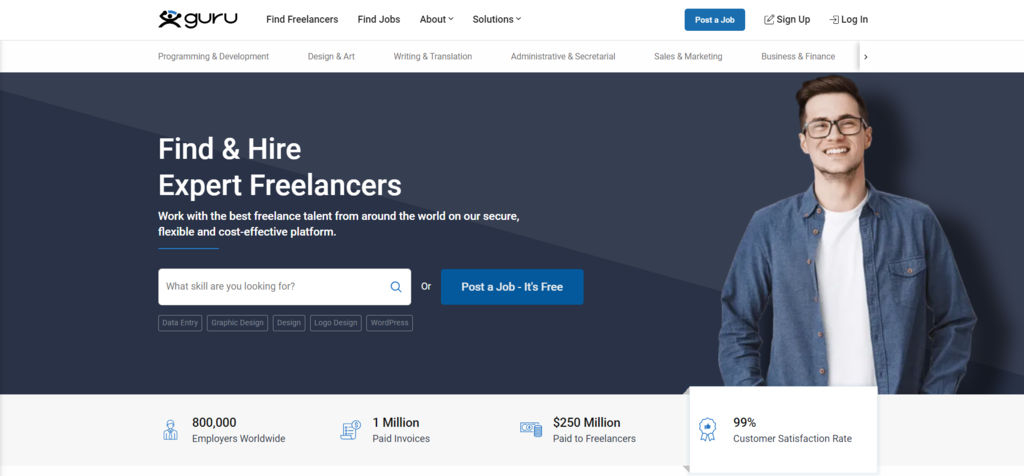 Guru is another freelance website that connects freelancers to business owners. It includes a variety of services such as writing, design, management, and marketing which makes it a destination for both freelancers and business owners. On this platform, clients can post their job posts and wait for offers from freelancers to get their work done. Till today, over $250M to freelancers, and it has 800k employers worldwide.
99designs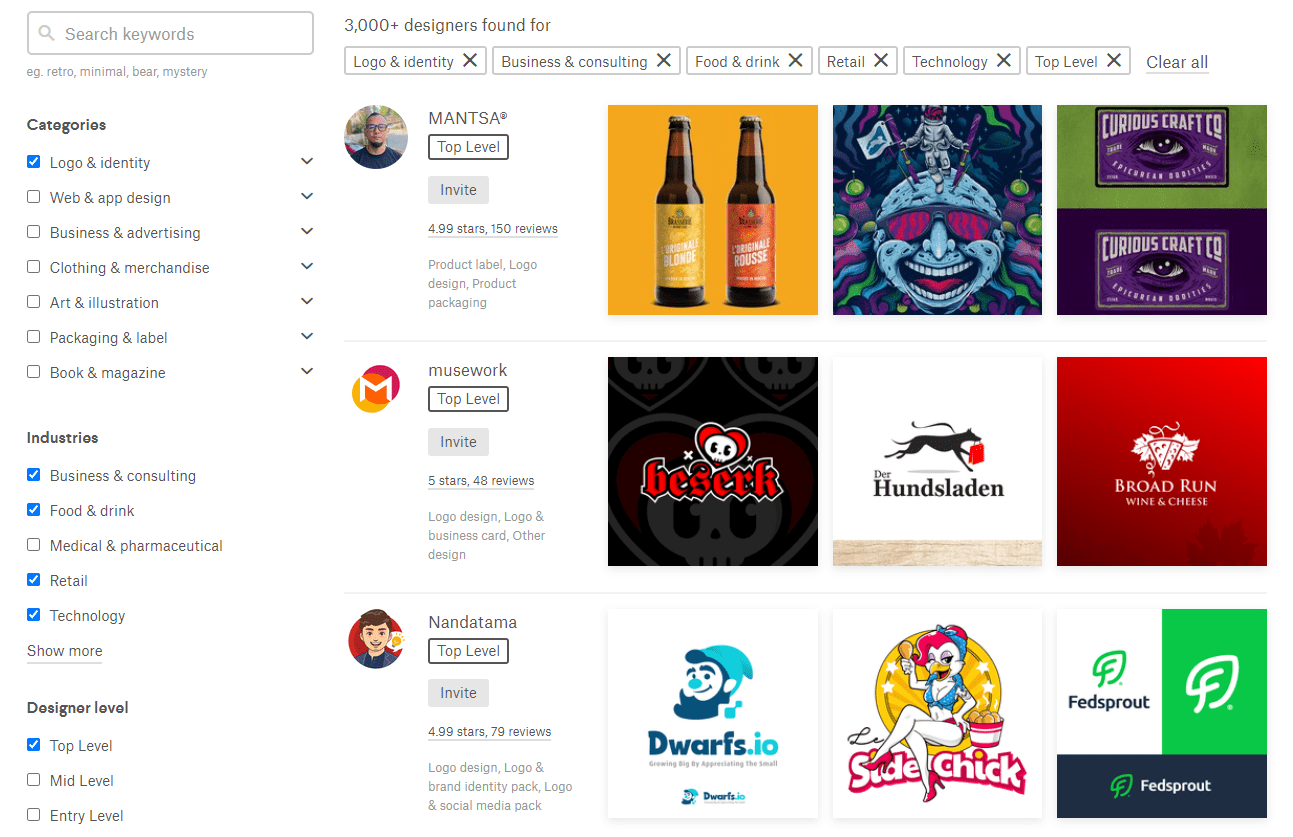 This platform, as the name indicates, is made especially for designers. If you have a passion for design and you're looking for a freelance website where you can show your creativity, then 99designs is the best choice for you. It contains job offers like logo design, web design, and graphic design. All you need to have is creativity and some knowledge about design software to make the work easier for you.
Cloudpeeps
Launched in 2015, Cloudpeeps is a freelance website that empowers freelancers and businesses to do their best work by connecting trusted freelancers to clients. Clients can post their job offers on the platform, but freelancers can apply only to 3 job offers a month. To apply for more, you must buy one of the paid plans that the website is offering which will give you an advantage over other freelancers.
LinkedIn
Though it's similar to other social media platforms, LinkedIn in fact is the largest professional network on the internet. It's one of the best freelance websites to get job offers and also apply for jobs that clients post. To get a job on LinkedIn you should create a good-looking profile that attracts clients, or you can submit applications for the job posts. It's not easy to get a job from LinkedIn due to the massive competition, but still, the website gives countless opportunities for freelancers of all levels.
Upwork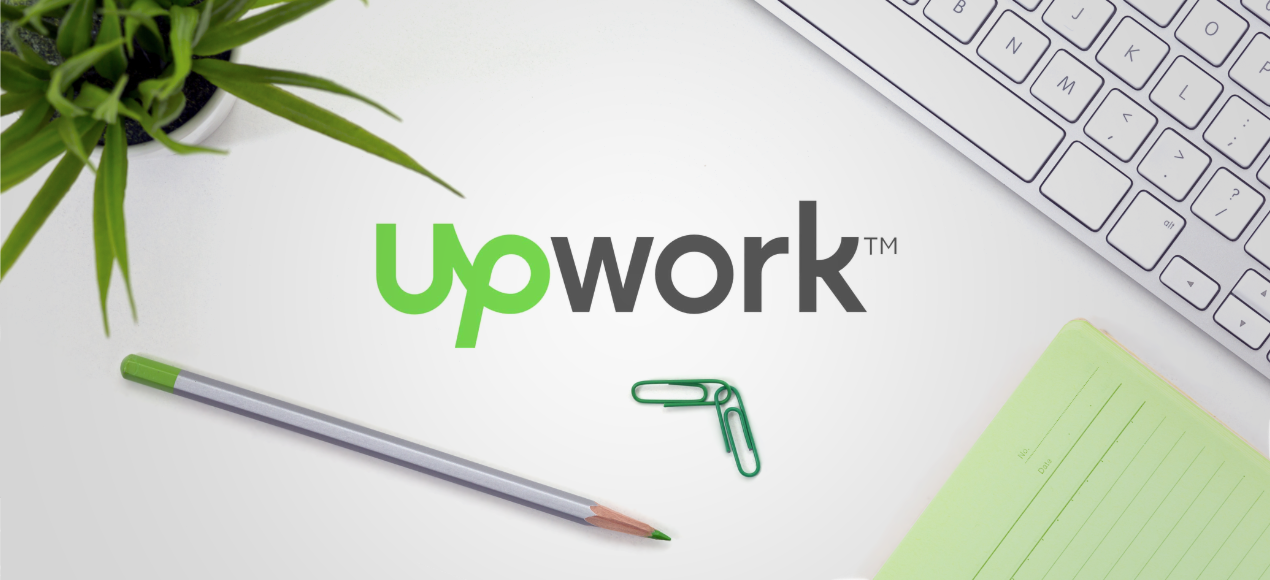 Saved best for last, Upwork is known to be the best freelance website that connects business owners with freelancers, and it serves all types of online services. First, freelancers have to create a good profile to be accepted on the platform. Once they are accepted, freelancers can bid on the projects that clients post on the platform; also, clients can browse the platform and directly contact freelancers that match their needs. Upwork allows the freelancers to get paid per hour for their work or to get paid per project, and it cuts 20% of the payment as fees for the website.
To guarantee that the freelancers get paid for their effort while assuring the quality of the work for clients, Upwork created a unique and effective billing system. The clients must deposit the money on Upwork before the freelancer starts working, and after delivering the work, the client can either release the payment to the freelancer if he's satisfied with the work or request money back if the work done is not worth paying. If the two argue whether the job done is good or not, then it's the Upwork team's job to evaluate the quality of the work and decide to whom to give the money.
Conclusion
No matter what website you pick to get freelance jobs, make sure you stick to it and take it seriously, optimize your profile and ensure you're building a positive reputation by delivering great results to your clients and don't be afraid to ask for reviews.
Freelance websites are just one part of your online presence, you should also use the other accounts you have to build a congruent personal brand giving the right impression on you and your offers to the right clients.
Join us on IG and YouTube to discover more tips for starting and growing your Freelance business.