Google AdSense is one of the ideal ways to make money online from home, especially if you have a website or blog.
Make Money Online using Google AdSense
Google Adsense is one of the most popular advertising networks although there are other types of advertising network will be discussed as follows.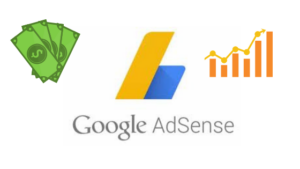 If you take a look on any website on the Internet, you will easily find Google ads located in different places on the website. Many economic reports have proven that they are the most profitable and easiest way for any website to generate profit.
Advantages you get if you want to make money with Google AdSense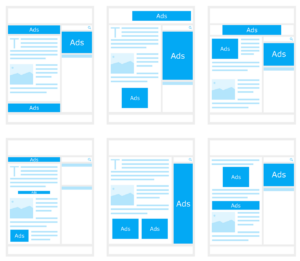 It only needs a website or a small blog with a steady amount of traffic to make money from Google Adsense.
It's very easy to set up Google Adsense on any website.
You can sign up for a Google Adsense account for free, and Google will give you a unique code that you paste on your website.
Google will collect all data after activating the account from the internet through Google Adsense, on your behalf, to follow up on website views and traffic, and even make money online, all you have to do is to create good content that attracts more readers.
You can earn up to $5,000 a month after a short period of increasing traffic to your site.
---
Google Adsense alternatives
Many people are always looking for alternatives to Google AdSense, and there are some if you don't want to Make Money Online using Google AdSense. Use these Google AdSense alternatives :
Propeller Ads
It's the fastest multi-ad format network. The best pay-per-click option and offers detailed site-by-site optimization.
Media.net
It works in concert with other search engines such as Bing or Yahoo!, and it can be an alternative to Adsense if you haven't got approval to post their ads on your site yet.
Bidvertiser
It is one of the most prominent site ads options for each click. It provides a lot of options for ads, and the prices of ads vary from 2 cents to 10 dollars, depending on the geographical location.
InfoLinks Ads
These are in-text link ads that pay per click, which is ideal if you have a site with a large amount of content.
RevenueHits
It provides self-service for publishers, which enables any user to earn money easily while providing self-service to advertisers.
This service focuses on pop-up ads only. It is a great option for sites that did not get Google Adsense.
Adnow
It is considered one of the fastest-growing ad networks associated with native ads in the world, and it's a real competitor to Google AdSense, with 4.2 billion monthly impressions.
ExoClick
It is considered the best type of mobile advertising, specialized in news, entertainment, file sharing, and broadcasting.