Websites like Upwork are numerous that connect clients or business owners with freelancers who work for an average hourly rate or a set price by project. So, if you're getting stuck and don't know where to begin your freelancing business, this is a list of the 8 best freelancing websites like Upwork for beginners that can help you get your first project assignment with a small Budget then you can grow up your network.
UPWORK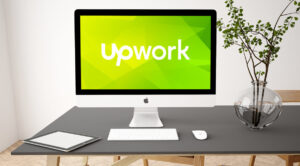 Upwork is a basic and  popular freelance platform that connects business owners with freelancers to provide a variety of online services. To be authorized on the network, freelancers must first build a good profile. Freelancers can work on projects once they've been accepted. Upwork allows freelancers to be paid by the hour or by the project for their work, which reduces the payment as a fee for the websites by 20%.
Fiverr  

Fiverr is a websites like Upwork, a well-recognized gig marketplace that is widely regarded as one of the best freelance websites. Freelancers of all kinds use Fiverr to list their services and start receiving job offers from consumers. A gig is essentially a profile that demonstrates to customers that you are an expert, or at least knowledgeable, in a skill or combination of talents that you are selling as a paid service. All you have to do now is wait for customers to message you to get the job done after you publish your gig and create offer packages. For more information about Fiverr vs Upwork.
Freelancer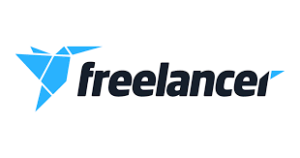 Freelancer is a websites like Upwork and an independent marketplace that connects consumers and sellers in one place. It is most popular because it makes it easy for freelancers to sell their services. You can use the marketplace as a freelance starter to compete for simple freelance services such as data entry, transcription, writing, voice-over, and translation. Freelance rates are very flexible, and payments for the same work can vary greatly from client to client.
PeoplePerHour 

Peopleperhour is an independent website established in the UK that helps freelancers find great job opportunities. The platform has around 2.4 million freelancers and has paid them over £100 million to date. A website like Upwork like Peopleperhour's geographic targeting feature separates it from other independent platforms. It connects freelancers with jobs in the same area or nearby as the client who submitted the work.
Guru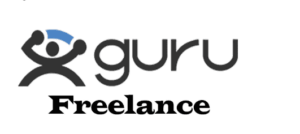 Guru is another freelance websites like Upwork that connects entrepreneurs with freelancers. It offers a wide range of services, including writing, design, management, and marketing, making it a popular choice among freelancers and small business owners. Clients can post jobs on this site and wait for freelancers to respond with offers to complete their work. Over $250 million has been paid to freelancers to date, and there are 800,000 employers worldwide.
LinkedIn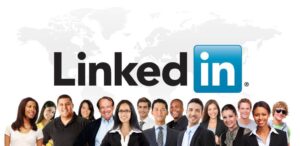 LinkedIn is the largest professional network on the Internet, although it has similarities with other social networks, websites like Upwork, it is one of the best independent websites for finding and applying to jobs posted by clients. To get a job on LinkedIn, you can either create a professional-looking profile that attracts clients or apply for jobs. The high level of interaction makes it difficult to get a job on LinkedIn, but the websites still offers a plethora of options for freelancers of all levels.
Cloudpeeps 
Cloudpeeps, websites like Upwork, which was founded in 2015, is an independent platform that connects trusted freelancers with clients, allowing them to do their best work. Clients can post jobs on the site, but freelancers are limited to three applications per month. To apply for additional jobs, you must purchase one of the website's paid plans, which will give you an advantage over other freelancers.
Flex jobs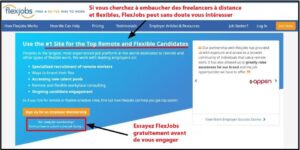 Flex jobs is a websites like Upwork but job seekers are a better, safer, easier, and faster way to find remote and flexible jobs. If you're looking for a job that gives you flexibility, whether it's working. Remotely having a flexible schedule working part-time hours or freelancing flex jobs gives you a leg up in your job search because every job on your site has the flexibility you don't have to waste time sifting through big job boards scams or too-good-to-be-true opportunities trying to find flexible jobs flex jobs team of Job researchers spends over 100 hours every day searching screening and posting flexible jobs which saves you a ton of time and energy and frustration, but it is not just a job board they do not only save you time by researching and posting thousands of flexible jobs their goal is also to help and give you the best tools resources and support for your job search, so you can quickly and safely find a job that better fits your life as part of our services.